Full-Service cGMP Pharmaceutical Manufacturing

in Southern California
Vista Biologicals Corporation is a full-service cGMP Contract Pharmaceutical Manufacturing Organization in Southern California. Vista Biologicals uses Fetal Bovine Serum (FBS) exclusively and verifiably from U.S., New Zealand, or Australian sources. By serving clients in San Diego County, Orange County, and beyond, their cGMP contract manufacturing services are revolutionizing the biotechnology and pharmaceutical industries. Adhering to cGMP standards, they specialize in developing and manufacturing your product for research, commercial production and clinical supply purposes. With large organization capabilities, Vista Biologicals always provides top quality services. You can expect them to deliver in a timely manner and within your budget. Continue reading below for more information regarding their cGMP contract manufacturing services. If you have any questions or concerns, don't hesitate to contact Vista Biologicals Corporation in San Diego today!
Pharamceutical Lab Services: Pilot Scale Production
Vista Biologicals provides pilot-scale production services to both preclinical and Phase 1-11 clinical drug evaluation programs in a cGMP manufacturing environment. Their pharmaceuitcal lab services work in the milligram scale, the kilogram scale, and all scaled in between. Vista Biologicals' top-notch personnel and state-of-the-art manufacturing facilities will always deliver high quality, cGMP compliant results with quick turnaround time.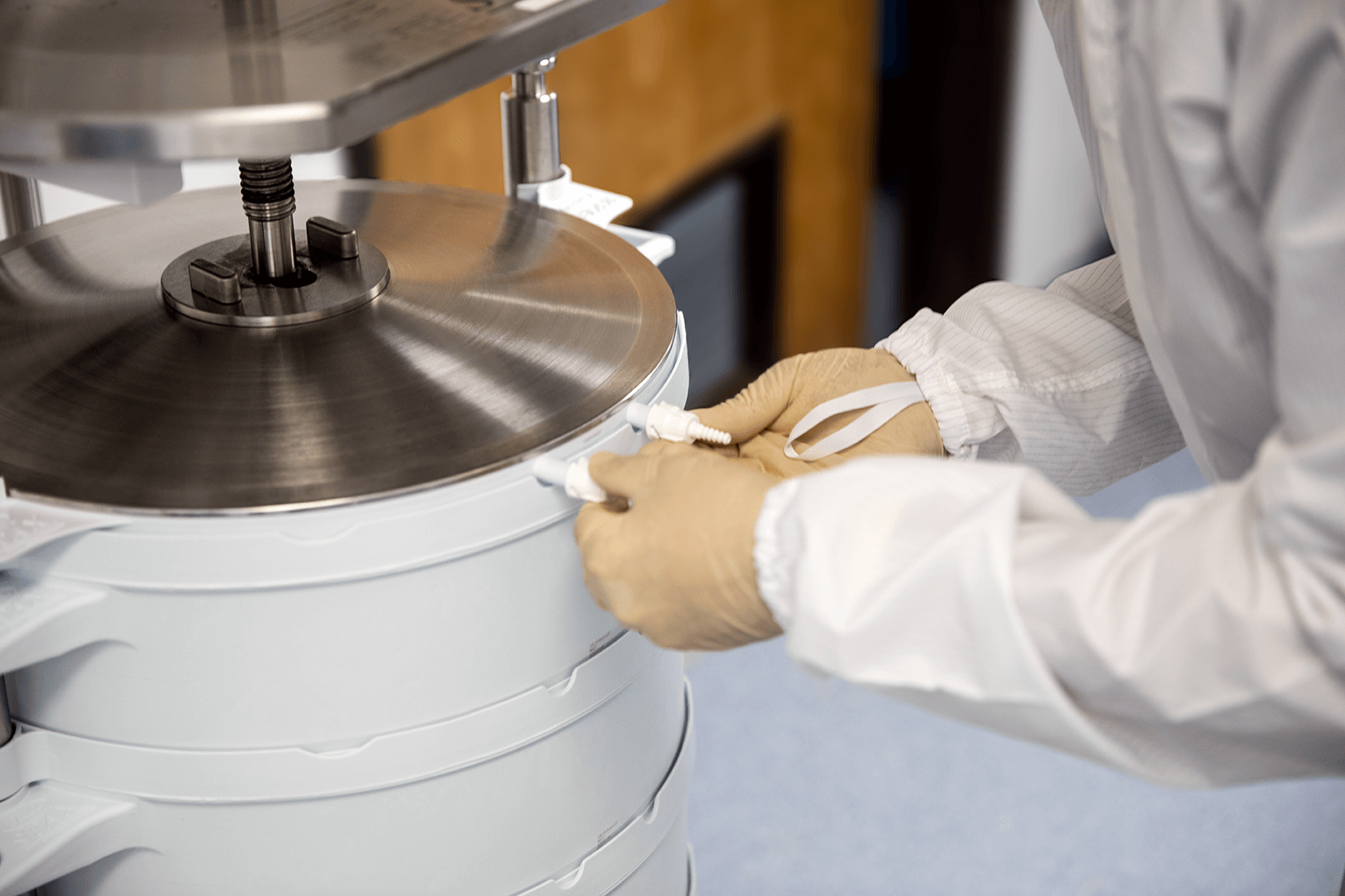 Cell Culture
Products derived from animal cell culture are VBC's specialty. Vista Biologicals has extensive expertise in the requirements for the most commonly used culture types—in batch, fed-batch and perfusion modes—including the following:
Insect Cells
Mammalian Cells
Hybridomas
Microcarrier Culture
Downstream Processing
Vista Biologicals can harvest, capture, purify and polish your product according to your specifications. Whether your deliverables include a simple shipment of a conditioned medium, a formulated bulk drug for clinical trials, or anything in between, Vista Biologicals has the extensive experience and equipment to bring high-quality, consistent performance to the purification of your product. In addition, VBC can work with the client to design, develop, and optimize each step of the process.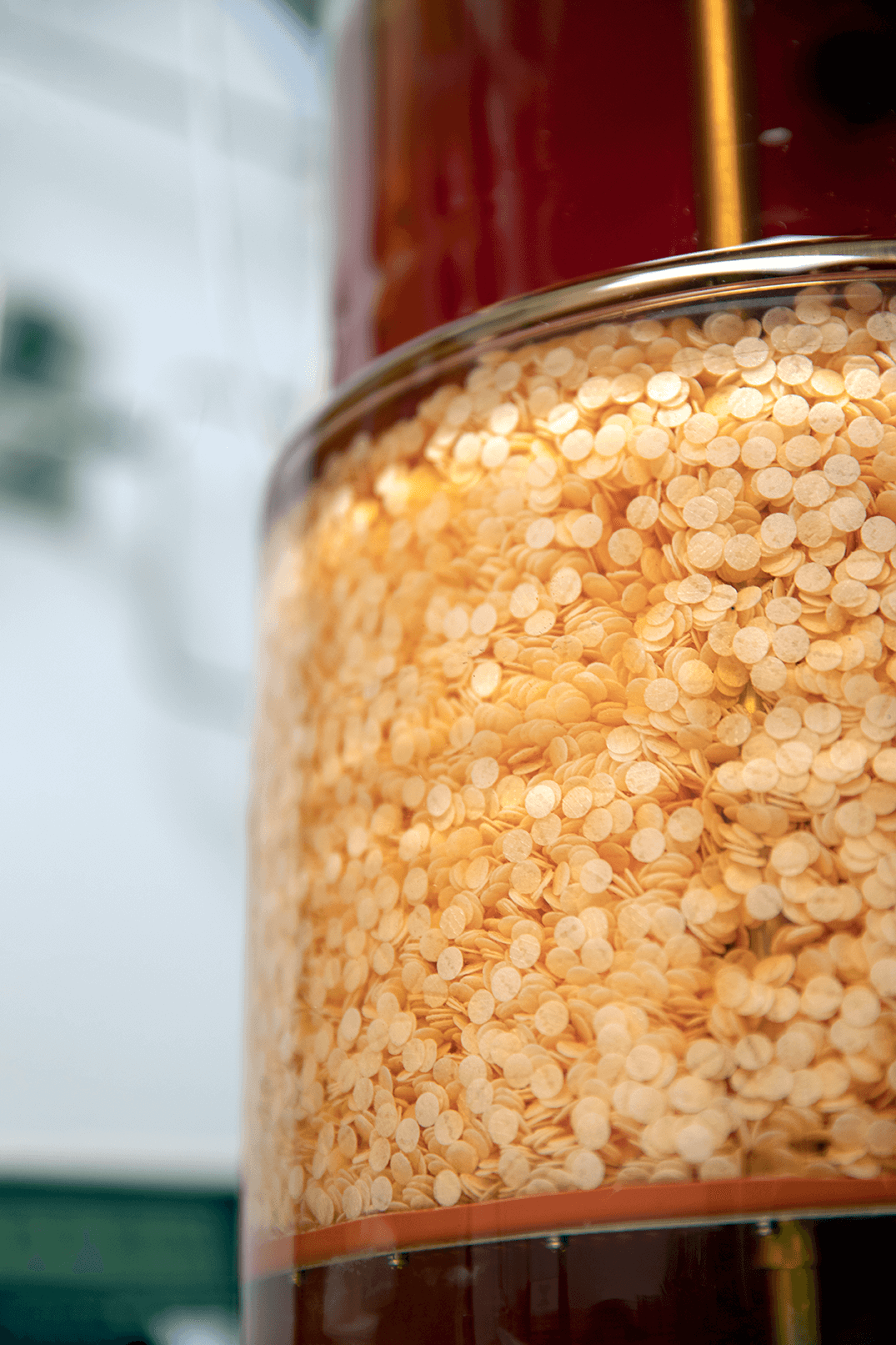 Insect Cell Culture
The use of insect cell culture for protein expression has increased dramatically over the last several decades—becoming a routine expression system for basic research and large-scale commercial operations. Currently they are used commercially in the production of sub-unit vaccines, the manufacture of in-vitro diagnostic materials, as well as in the manufacturing of in-vivo therapeutics. The ability of insect cells to produce relatively large quantities of post-translationally-modified eukaryotic proteins in a relatively short period of time has driven the acceptance of this technology.
The Baculovirus Expression Vector System
The BEVS, developed by Max Summers and Lois Miller, has unique biological advantages over bacterial, yeast or mammalian protein expression systems. A major advantage is the quick turnaround time for the expression of recombinant proteins that show biological activity, antigenicity, and immunogenicity similar to authentic natural proteins.
The Virus
The most commonly used expression system is based on the Autographa californica Nuclear Polyhedrosis Virus (AcNPV), an insect baculovirus isolated from the Alfalfa Looper. The baculovirus expression vector system has been used to express genes derived from viruses, fungi, bacteria, plants, and animals. In this system, the genes of interest are placed under the control of the polyhedrin promoter of the AcNPV.
The Cell Lines
The most widely used insect cells for BEVS are the Sf9 and Sf21 cell lines isolated from the ovarian tissue of the fall army worm, Spodoptera frugiperda, and the High Five cell line, designated BTI-Tn-5B1-4, originally established from Trichoplusia ni embryonic tissue. Sf9 or Sf21 cells are preferred for virus expansion, while any of the cell lines make excellent expression systems for production.
Bevs at Vista
Vista Biologicals' molecular biologists work closely with the client to clone and express full-length recombinant proteins from full-length cDNAs, EST sequence information or genomic sequences. The genes are cloned in baculovirus vectors and expressed in insect cells. They can produce milligram amounts of recombinant protein suitable for functional screening and biological testing using a purification process that is either provided by the customer or developed in-house. Production is performed at a scale (up to 1,000L) appropriate to the needs of the client. Should the client decide to enter into clinical development, Vista Biologicals can provide recombinant proteins for use in Phase I and II human clinical trials. In addition, VBC can prepare the necessary regulatory documents for submissions to the appropriate institutional authorities.
Mammalian Cell Culture
Since the advent of recombinant DNA technology in the 1970s, mammalian cell culture has been an important means of producing proteins with the glycosylation and other post-translational modifications that bacteria simply cannot perform. Today, many successful biopharmaceuticals are produced with mammalian cell culture, with many more on the horizon. VBC works with mammalian cell cultures.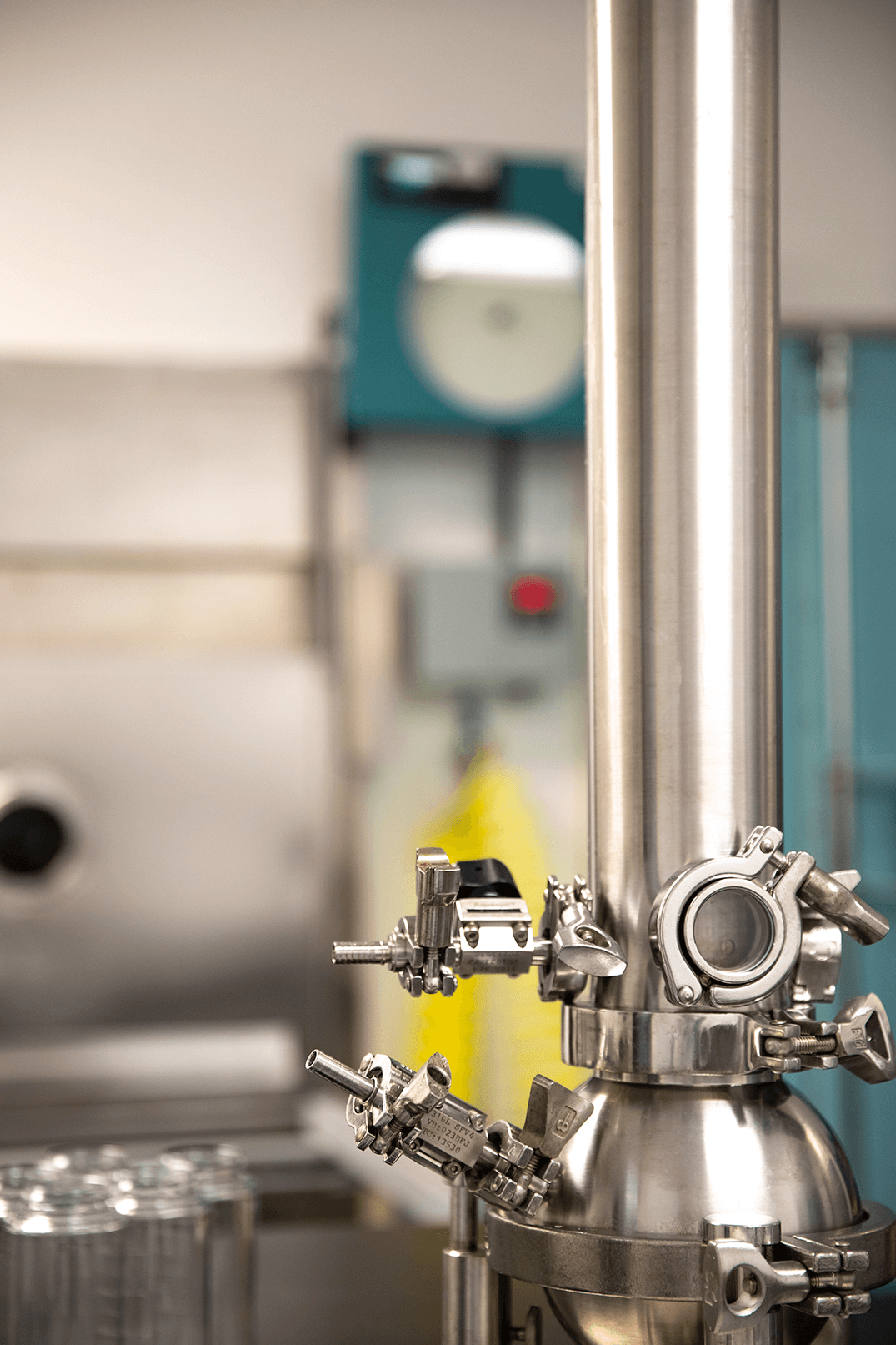 Industry-Leading Experience
Vista Biologicals has been involved in the development and optimization of mammalian cell culture processes since their inception in 1981. They are able to offer their clients a wide range of services, including:
Cell Line Development
Transformation
Transfection
Selection
Clonal Selection of Homogeneous Populations
Media Optimization
Optimization of the Growth and Productivity
Development of High-Density Perfusion Culture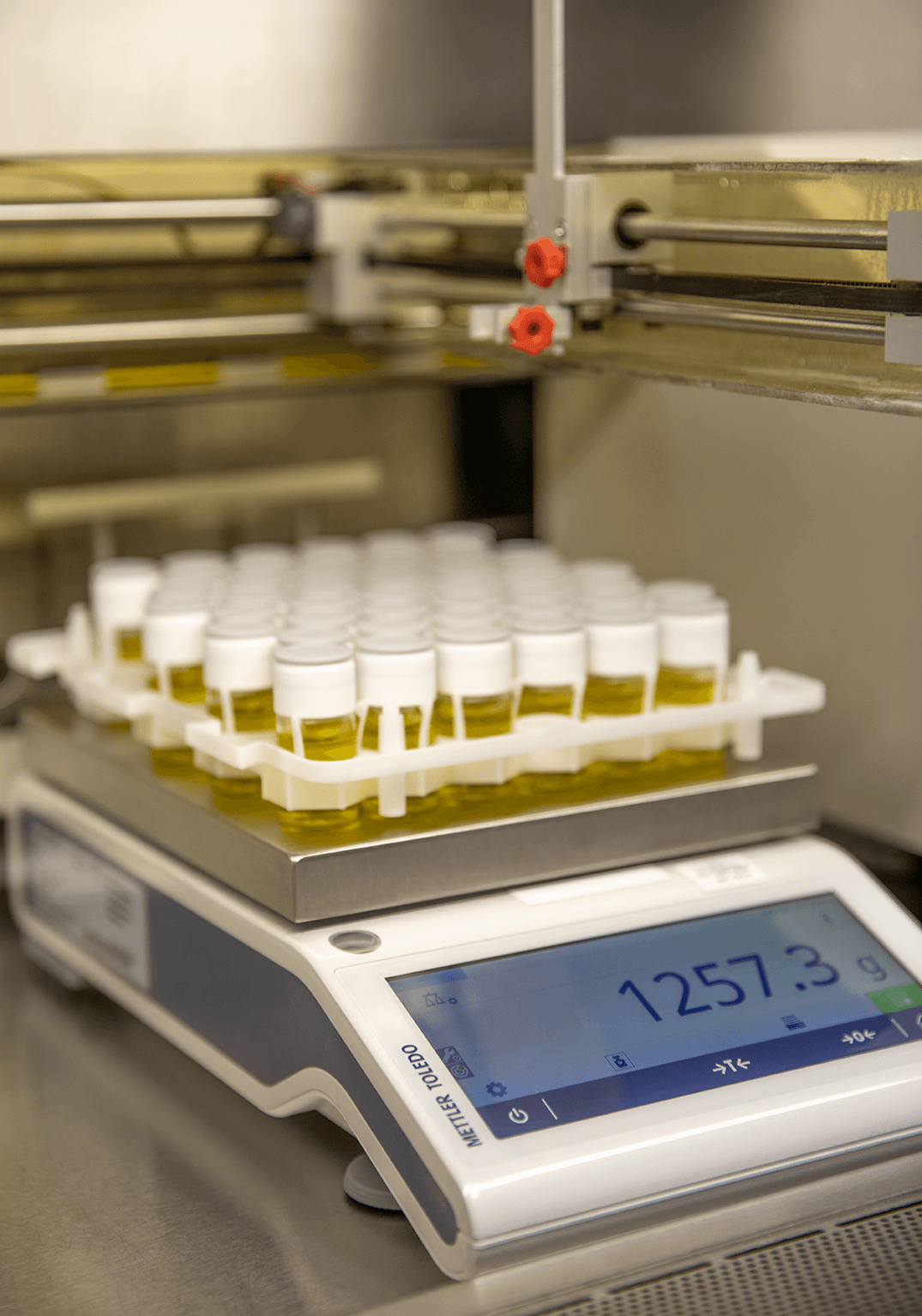 HYBRIDOMA |MAB
Monoclonal antibodies (mAb) are important reagents in biomedical research. They are used in the identification of proteins, carbohydrates, and nucleic acids. Their use has led to the elucidation of many molecules that control cell replication and differentiation, advancing their knowledge of the relationship between molecular structure and function. These advances in basic biologic sciences have improved their understanding of the host response to infectious-disease agents and toxins produced by these agents, to transplanted organs and tissues, and to tumors. In addition, the specificity of monoclonal antibodies allows them to be used for the diagnosis and treatment of disease.
Hybridomas
Monoclonal antibodies are produced by cell lines or clones obtained from animals, generally mice, that have been immunized with a substance of interest. The hybridoma cell lines are produced by fusing B cells from the spleen of the immunized animal with myeloma cells (Köhler and Milstein 1975). To produce the desired mAb, the cells must be grown in culture and the antibody is then prepared from the conditioned tissue-culture medium.
Vista Biologicals in Southern California has worked at all levels of the process subsequent to the immunization of the mouse and the initial fusion of the spleen cells. They have performed refusion of cell lines, clonal selection of the cells, medium optimization, adaptation of the cells to serum free media, cell banking and characterization, optimization of antibody production, scale-up, purification development and optimization, characterization of the product, preparation of reference lots, and formulation and stability studies of the purified product. VBC has prepared material for preclinical and clinical studies in quantities ranging from a few milligrams to over one kilogram.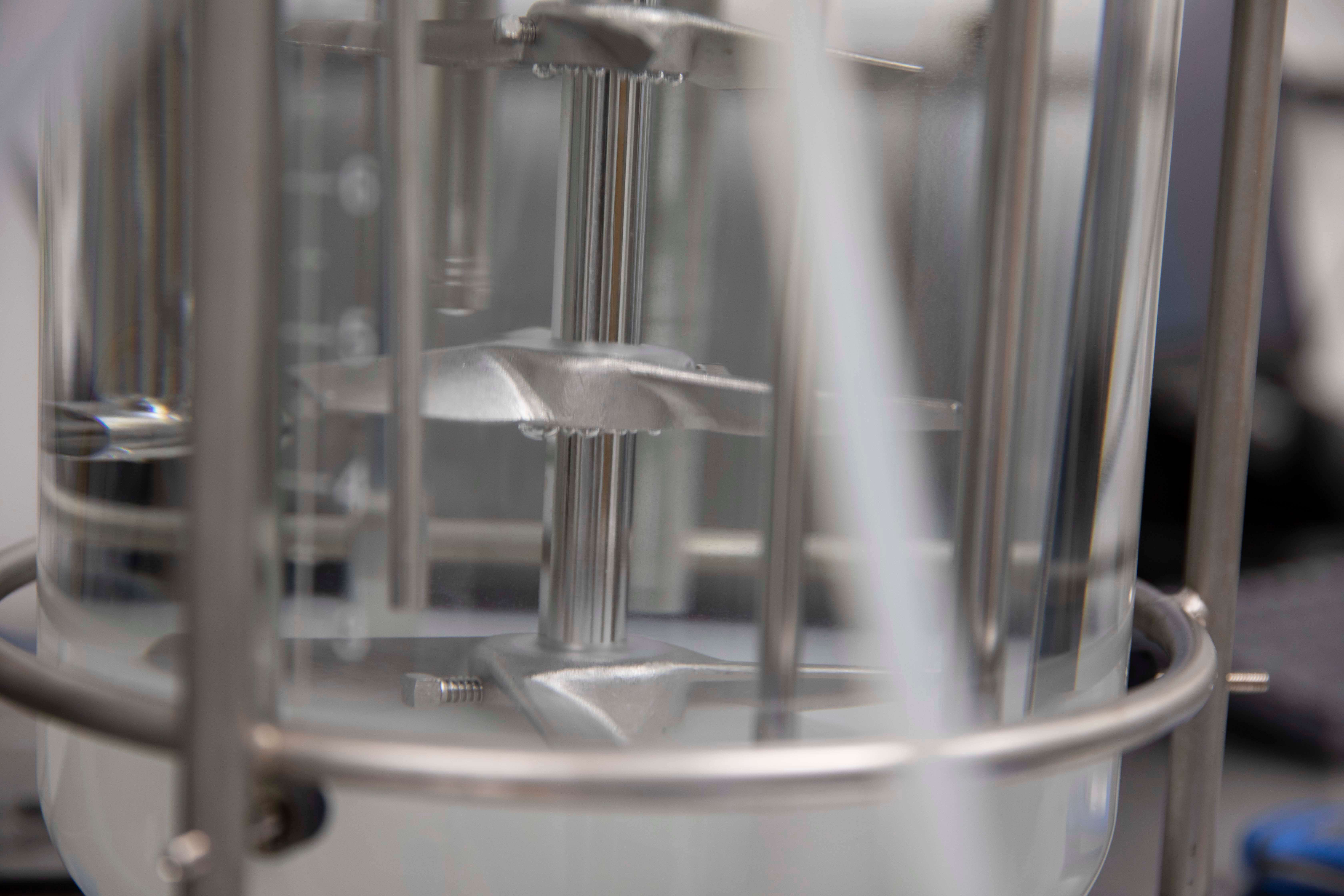 Microcarrier Culture
Many cell lines are said to be "anchorage dependent," which means that in order to grow and divide they must attach themselves to a suitable surface. Large-scale production of anchorage-dependent cells or cell derived products has had to rely on methods other than a simple linear expansion of this process. Traditionally, roller bottles have been employed for this task. The rolling action ensures that the cells are alternatively exposed to growth medium and oxygen. However, the roller bottle method is very cumbersome and expensive for the production of large quantities of cells for a number of reasons: the roller bottles are an inefficient use of space, the handling requires extensive labor and medium, and the process is difficult to monitor. Vista Biologicals uses microcarrier suspension culture instead, as it provides reliable success rates without the inefficiencies or costs of roller bottles.
Microcarriers
Vista Biologicals in Southern California has worked with microcarriers since their inception. They have grown a large number of different cell types on microcarriers in perfusion mode. VBC has worked extensively with microcarrier perfusion cultures which can maintain cells at very high densities for extended periods of time (one ten-liter culture was maintained in continuous operation for a year).